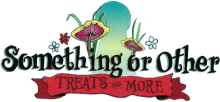 Welcome to our small food market and retail shop! Here at our store, we pride ourselves on providing a delightful selection of treats and essentials for your sweet tooth cravings, snack cravings, and grab-and-go picnic needs. Whether you're searching for delectable sweets, mouthwatering nuts, refreshing ice cream, or convenient picnic items, we have you covered.
At our store, we believe in the power of local businesses and the unique flavors they bring. By selecting products from local and North Carolina-based producers, we aim to support our community and showcase the rich culinary heritage of our region.
Visit our market today and embark on a delightful journey through our enticing range of sweets, nuts, ice cream, and grab-and-go picnic items. We look forward to serving you and helping you discover the perfect treats and essentials to satisfy your cravings and create memorable experiences.