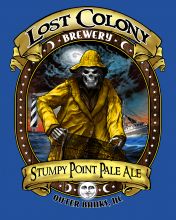 My favorite philosopher once said, "give me oysters and beer for dinner every day of the year and I'll be fine".
Here is your chance to have oysters and beer.
Stumpy Point's annual Oyster Festival is this Saturday. We had so much fun doing brewery tours last week we thought we would do it again this Saturday.
The office to tasting room/pub transition is further along.
Come on down and get your fill of oysters and then mosey on over to the brewery for the freshest ales you will ever have.
The locals highly recommend the Stump Point Pale Ale. Just ask Stumpy Point Mayor Sheila Golden which beer to have.
This Saturday Oysters and Beer. Stumpy Point.
Oysters address 253 Bayview Dr; Stumpy Point, North Carolina 27978
Brewery address , 106 Highway 264 stumpy Point NC 27978.