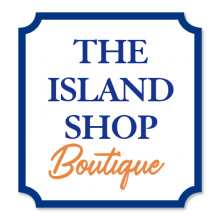 Roanoke Island Shopping in Manteo
The Island Shop Boutique on Roanoke Island is bound to have what you want — even when you don't know what you're looking for! The store houses such a wide array of quality goods that it's become one of those destinations your family can't help but pop into on a mellow stroll through historic downtown Manteo. The Island Shop experience is Manteo shopping at its finest — made even finer by its recent migration to the newer, larger space next door.
Outer Banks Seaglass Jewelry in Manteo
What's a fine goods shop in Manteo without jewelry? The Island Shop Boutique puts great emphasis on their collection. Handmade exclusively with vibrant Outer Banks seaglass, jewelry by local artist Joy Drumm occupies a front row display when you walk through The Island Shop's doors. Joy's seaglass jewelry is the ideal Outer Banks keepsake. Her necklaces and bracelets will serve as a constant reminder of the sandy, salty shores you love. 
Joy is well known for her craft around these parts. The Island Shop Boutique hosts her every week so she can connect with the public about her jewelry and share her passion for Outer Banks seaglass. For exact details about her appearances, check The Island Shop events page! Who knows, Joy may even let you in on where along the beach she finds most of her pieces.